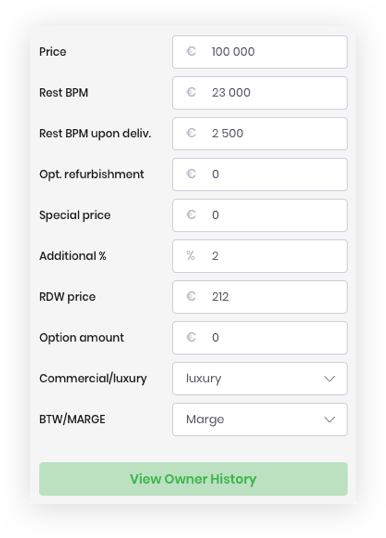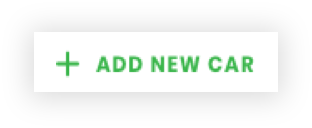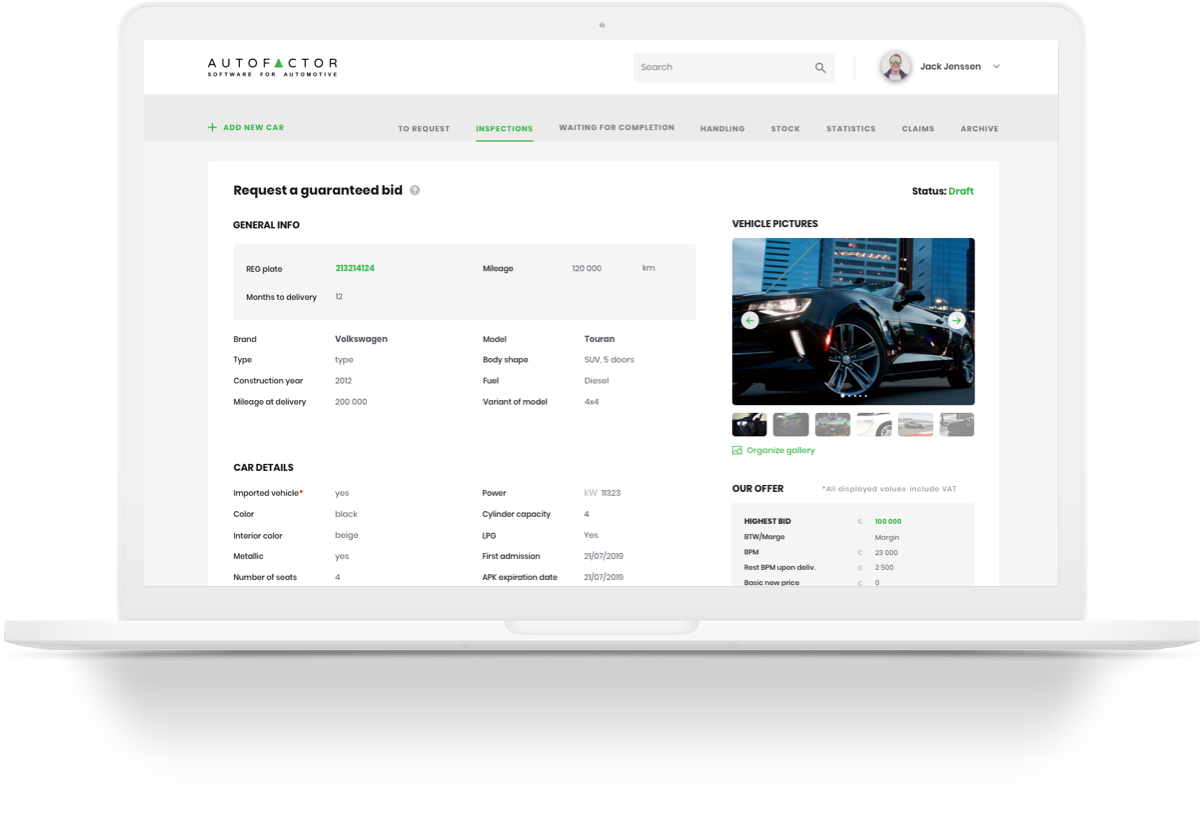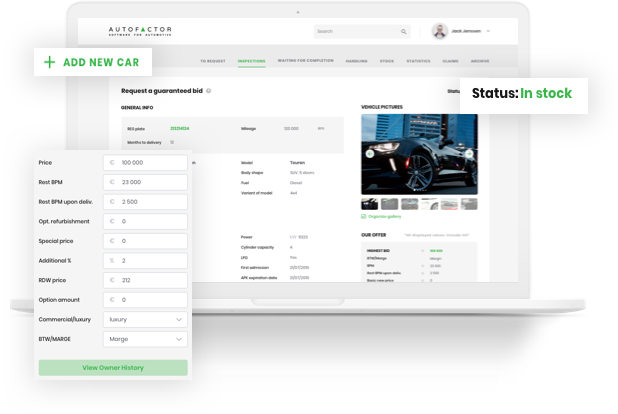 Overview for your customers
Your customers / suppliers will find here an overview of the valuation requests they sent you. And they manage the handling of the bids themselves.
This environment can also be designed in your corporate identity.
Request bids via:
Webpage

Your own App (iOS/Android)

API (linking external systems)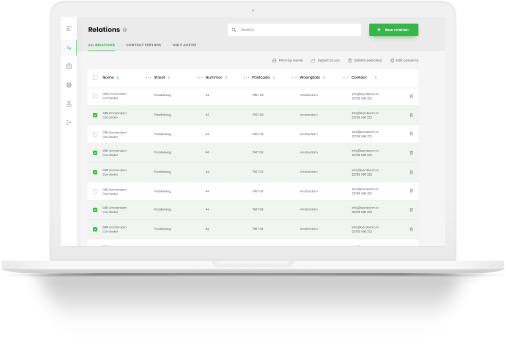 Overview for your management. And for your Bidders.
The heart of your BIDS setup. From here you can control for which companies your bidding team makes the bids. And which parties can bid.
What are your rules for making bids. And the bids themselves are also made here.
Autofactor BIDS
for an optimal Valuation and Trade-In process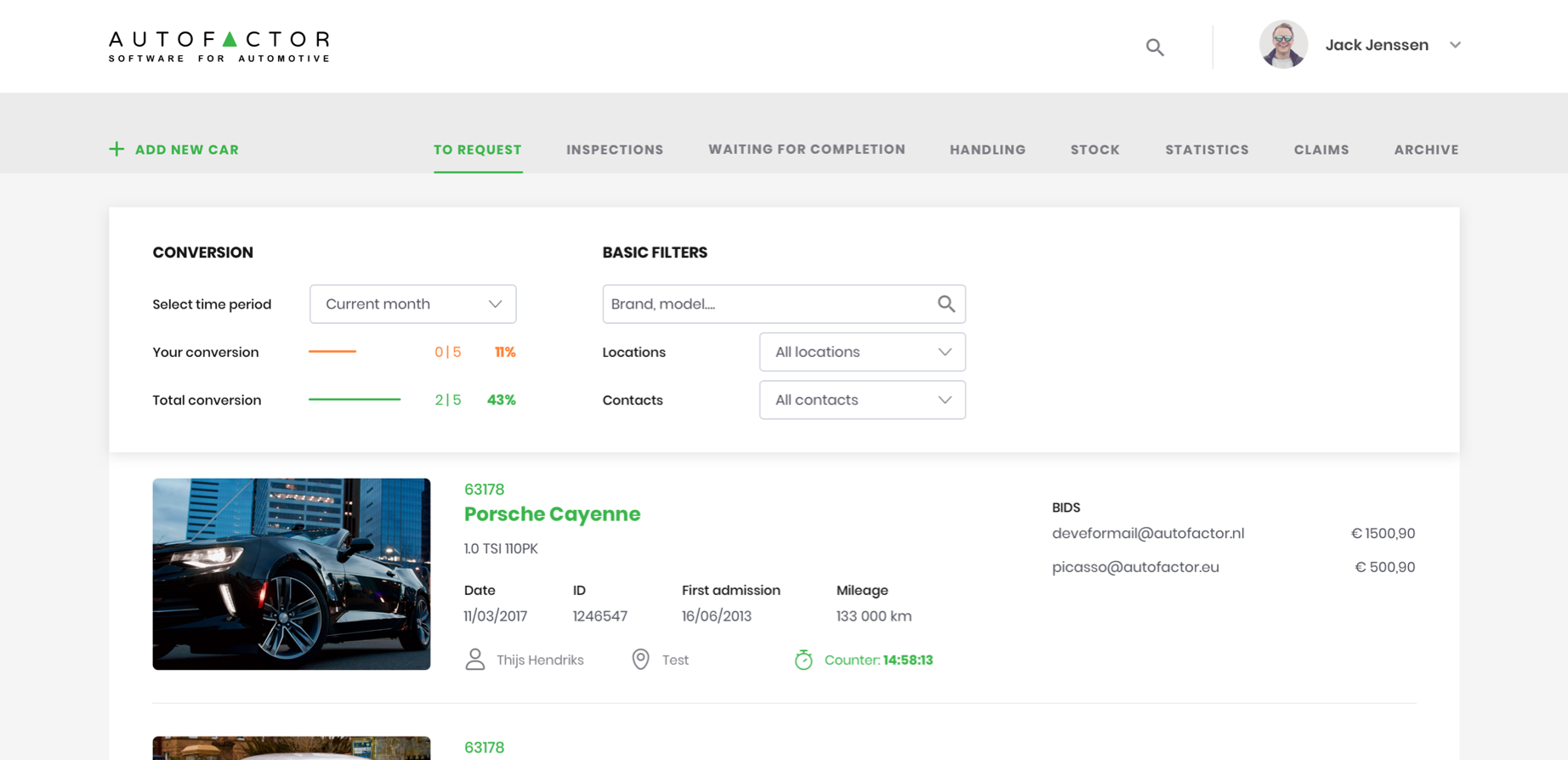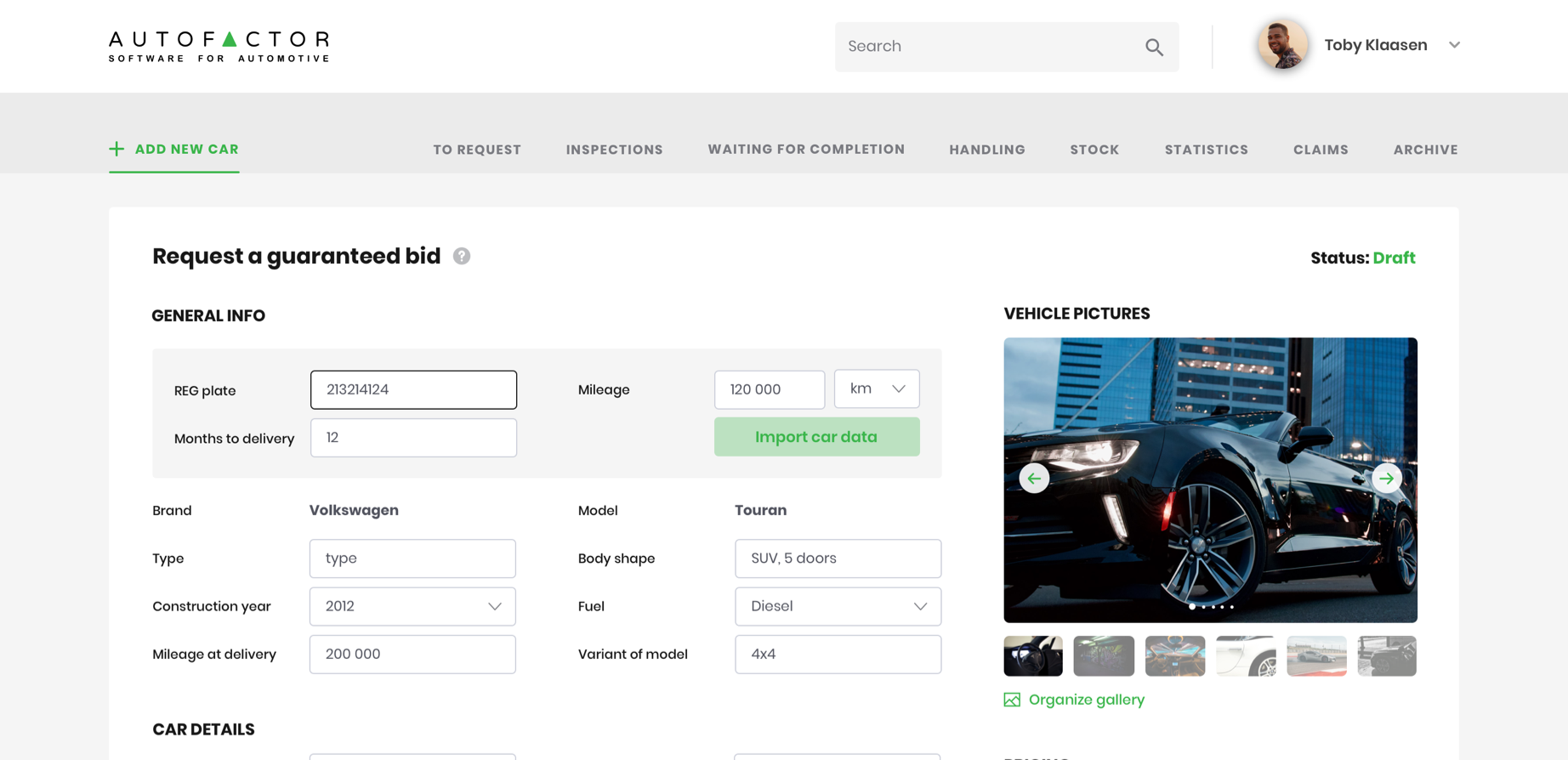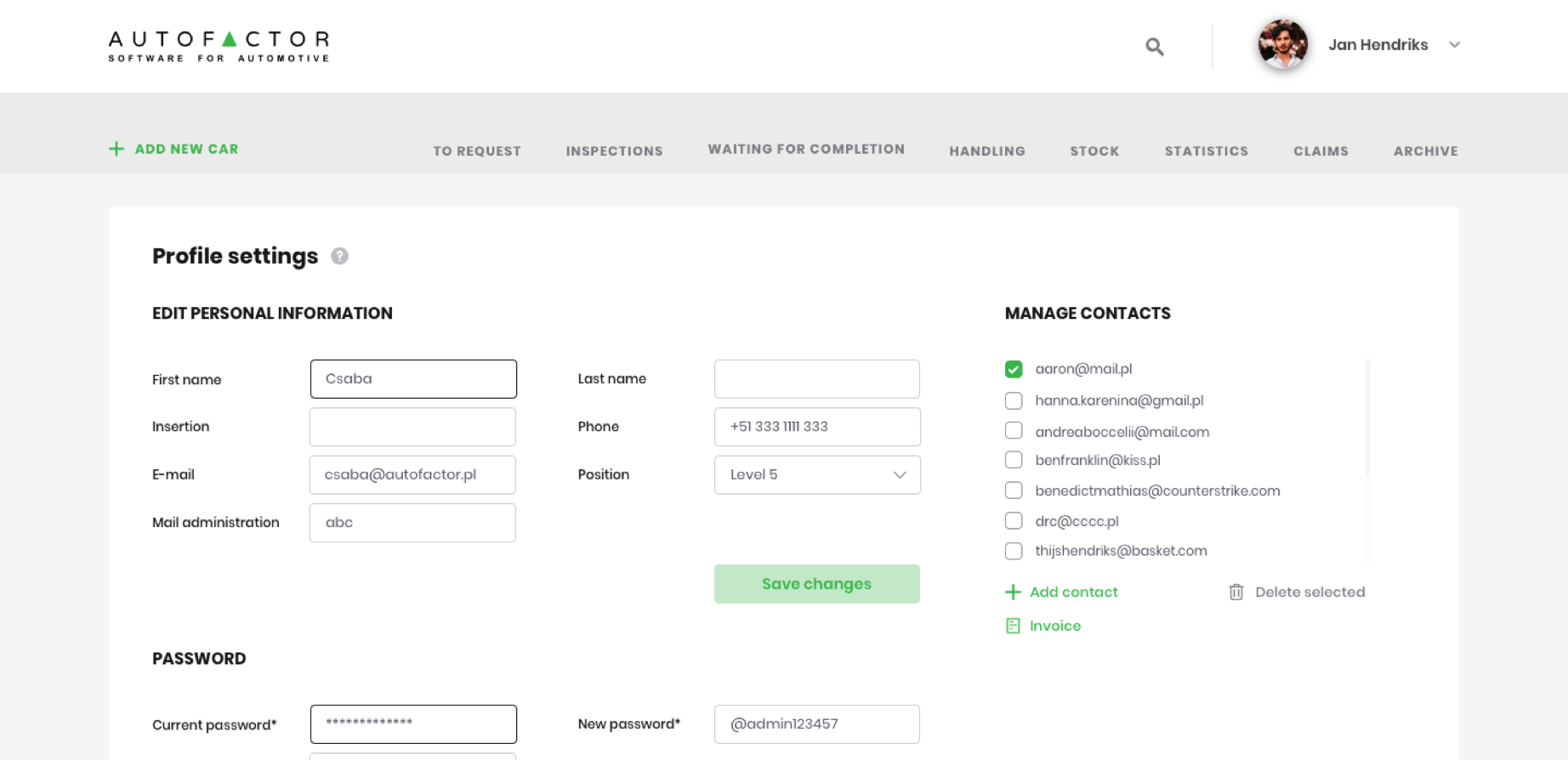 Faster. Less mistakes.
you work faster and you
reduce errors
Optimize
you realize maximum
grip and an optimal
valuation process
KPI's
in detail a transparent
insight in all valuations
Proven 'track record':
Our software has already handled over 2,000,000 BIDS.
Realize with BIDS: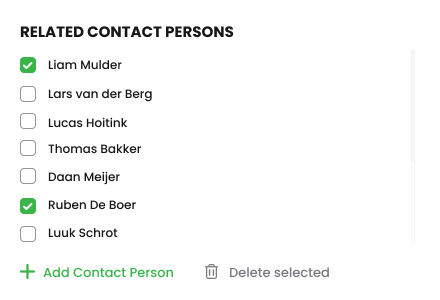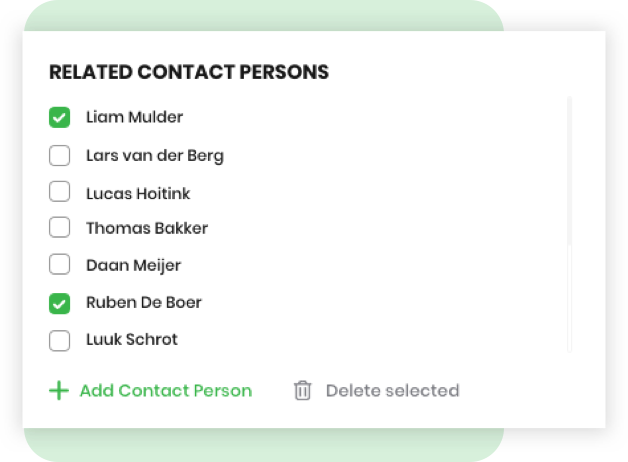 Increase in turnover due to extra transactions
Your Customers and Taxation specialists in one system so that you work efficiently and transparently. Better valuations and more satisfied customers.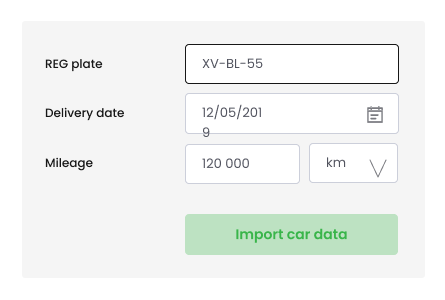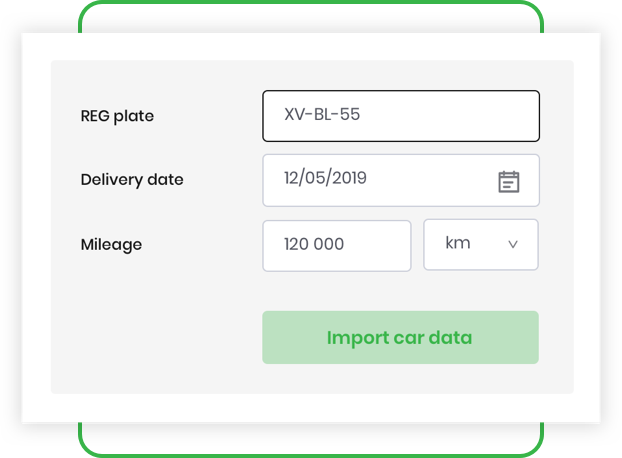 Fixation. Time saving. Professional process.
All details of your bids are fixed. And are automatically known internally.
The professionalism of your Valuation Process is reflected in the market. And on your internal organization.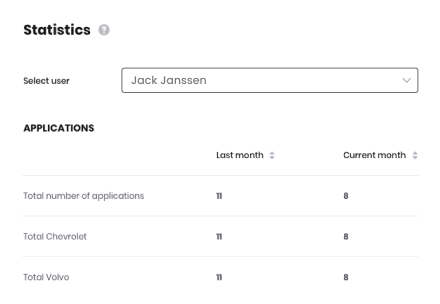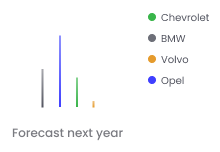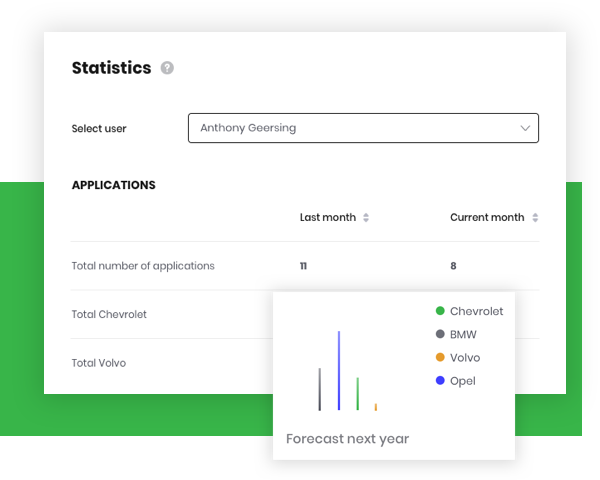 Valuation insight
No longer steering on feeling, but on numbers. Numbers, conversion and much more. Viewed at various levels.
You will have a BI Dashboard at your disposal that allows you to optimally manage the process.
All information. That gives optimal BIDS.
BIDS gives your Taxation specialists all the information they need, which is reflected in the figures. Better bids, fewer mistakes.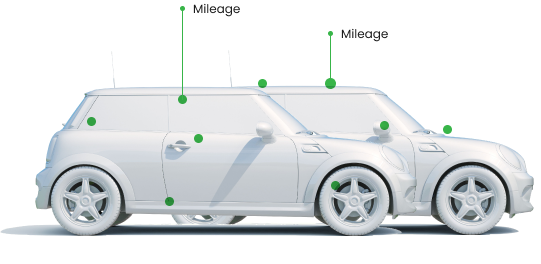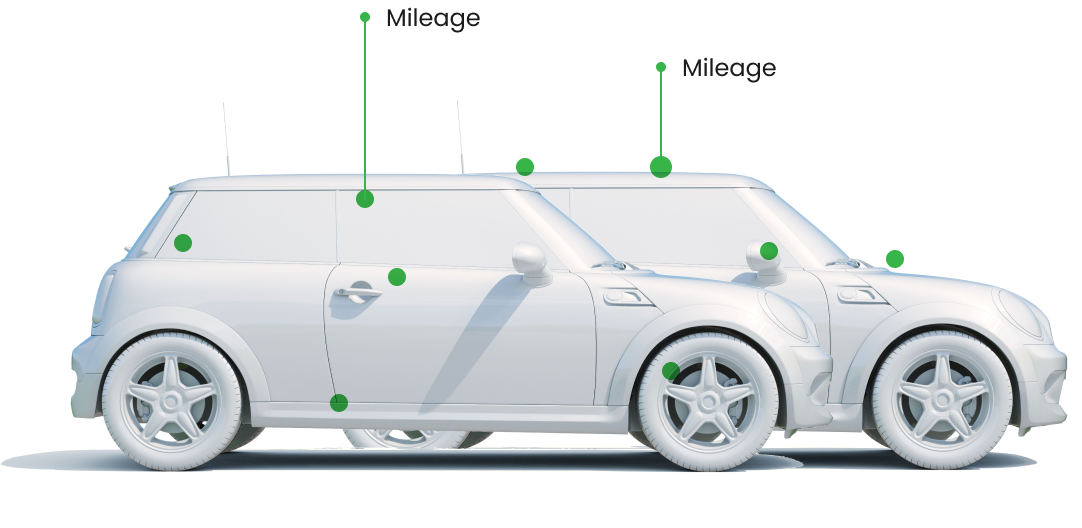 Compare. And draw conclusions.
Save time because we automatically compare with previous valuations. You will also immediately see the asking prices of comparable cars on various portals.
We can also add your own portal for this so that your bidders can immediately compare the car to be valued with cars from your own stock.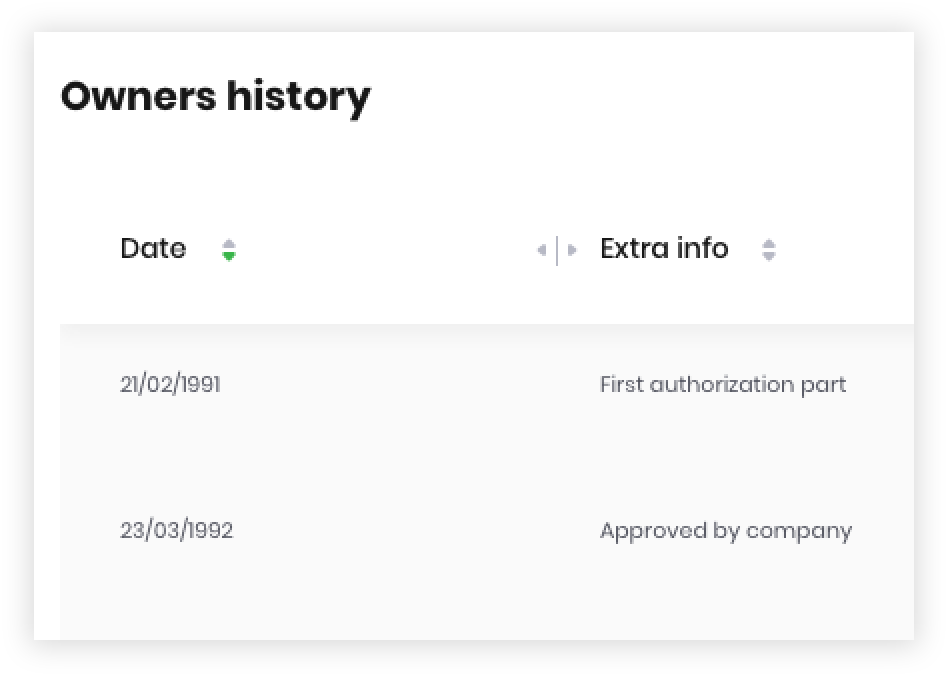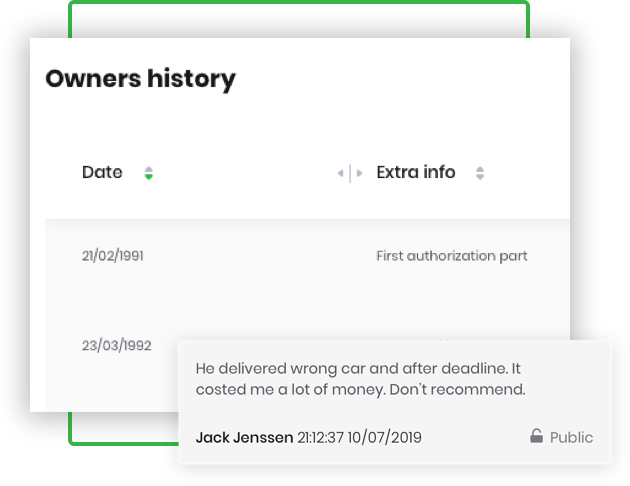 Owner history. Internal Comments.
See the owner's history to get an even better picture of the car.
Your bidders also add their own comments to inform each other centrally about the details of the bidding process.
Customized & personalized
Our software is strong and flexible. BIDS handles your valuation process entirely according to your rules. We can also show the BIDS system using your corporate identity.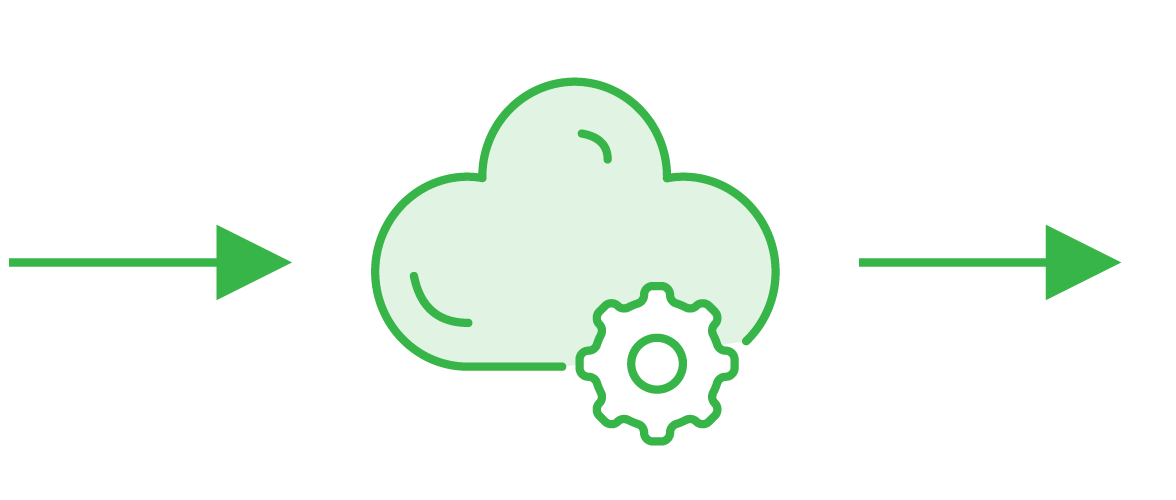 Connect to external parties
Your valuation system can be linked to various external systems through our API. So that you can handle all valuations centrally via BIDS.


Segmentation
Based on the profile of the car, BIDS automatically controls which bidders are invited. Of course you decide how to set this up yourself.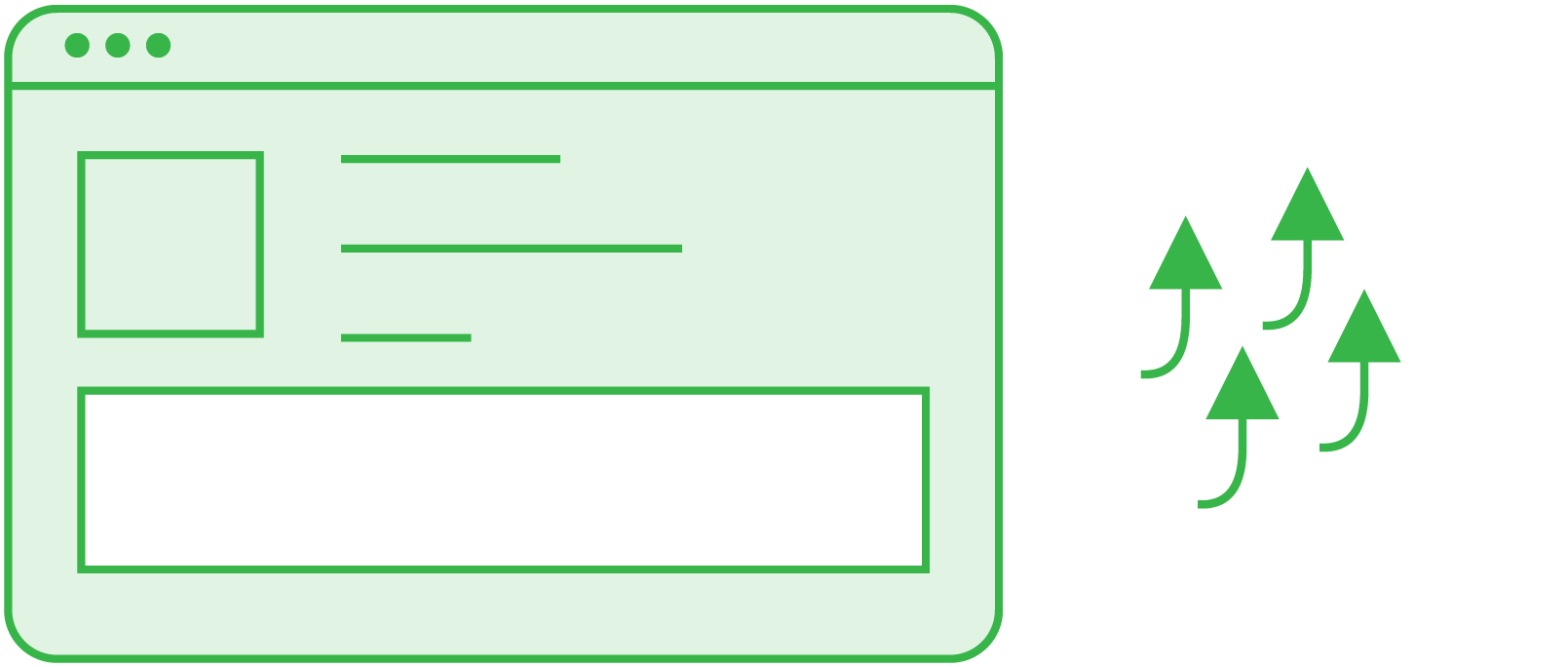 Own look&feel per customer
Your customers handle their bid requests with your company through their own page. This page is in the style of your client's company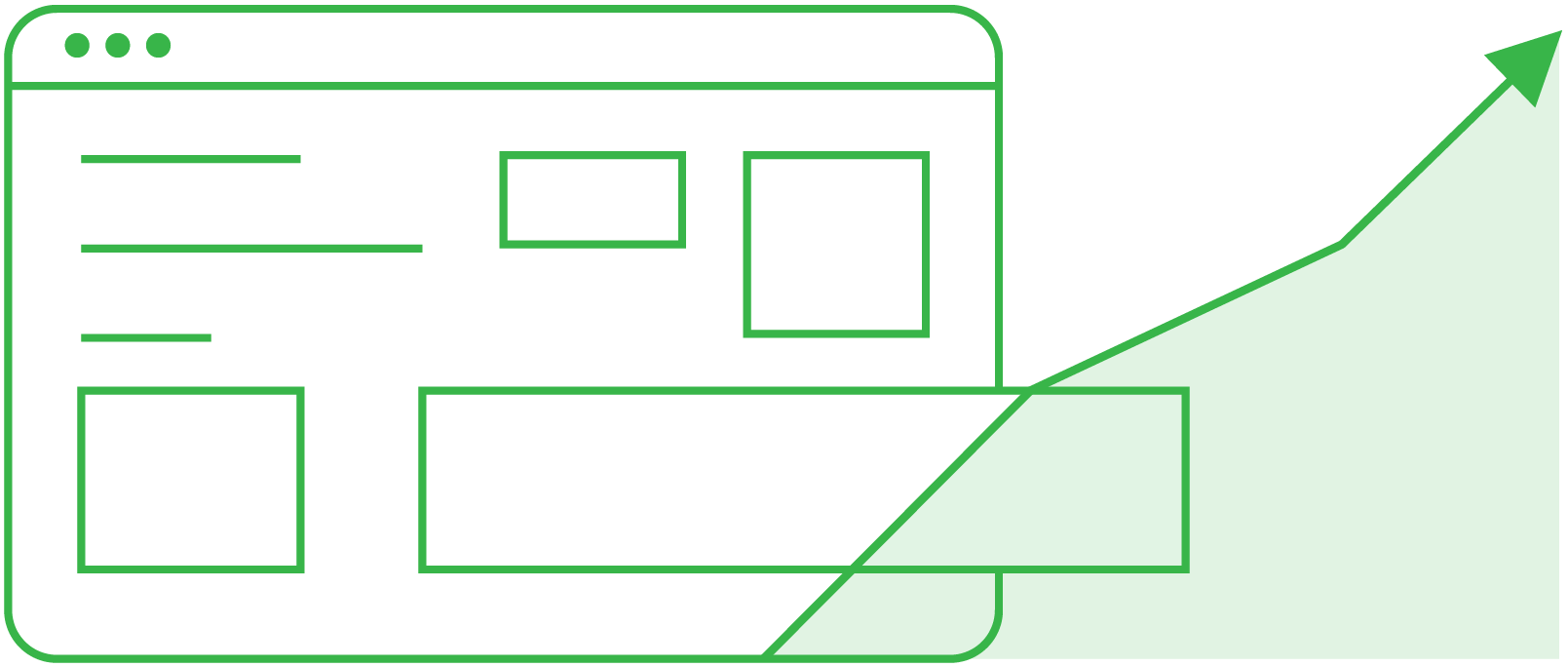 Rights structure for your customers
For your customers, you arrange in detail who can request a BID, who is allowed to assign cars and all other rights regarding the process.