STOCK
Everything around the car is digitized. Data from the cars processed live and without delay.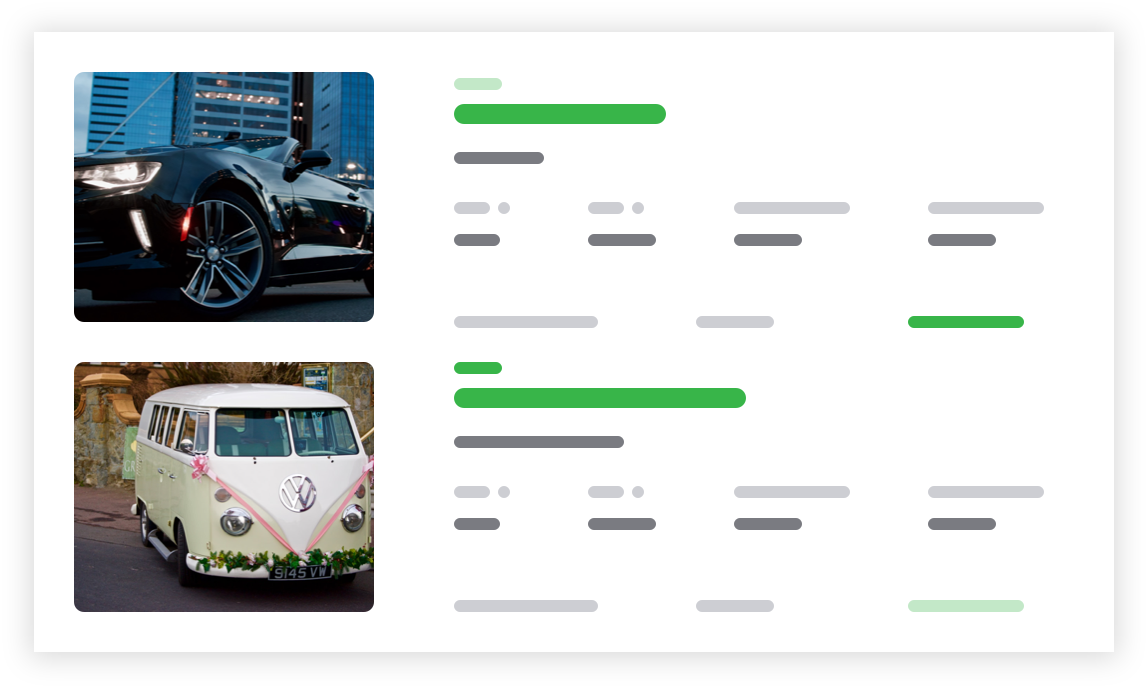 24/7 insight
All data about your cars is always available. And always updated to the second. Use Rights to determine which information is available to whom.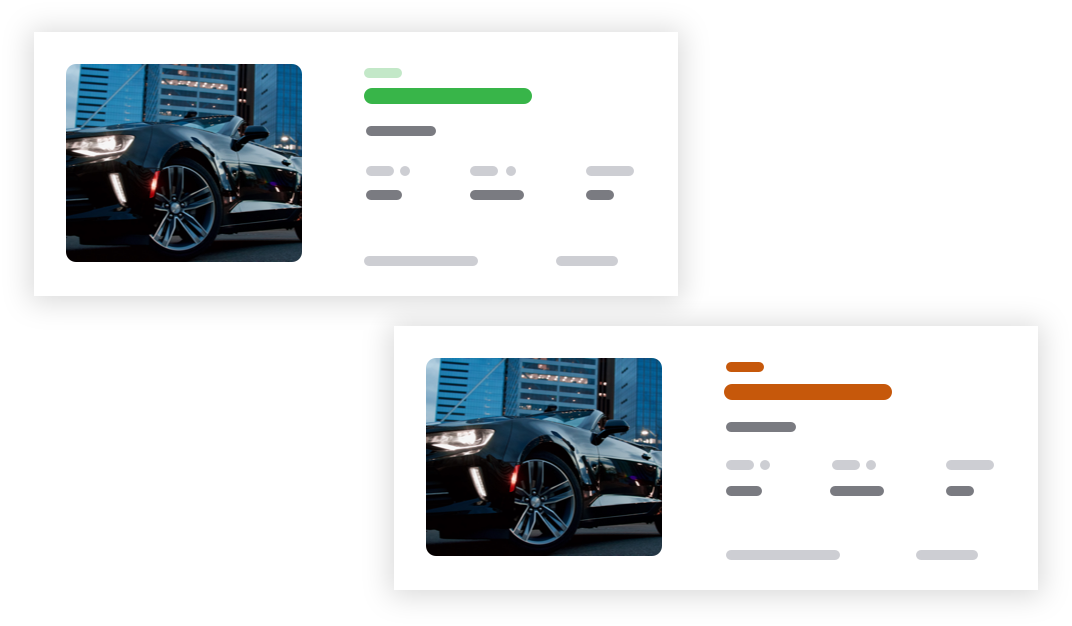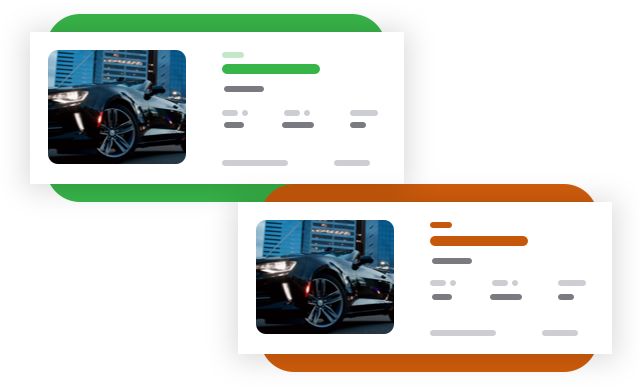 Cars optimally in sight
You decide how the listing of your cars will look, via 'drag & drop'. For each user is saved what his or her own listing looks like.
You also have many filters at your disposal to follow your processes closely.
Fill in car data
Via License plate, VIN or via Bulk upload
File of the car
Store all files digitally with the car
Vrijwaren ORB+ORX+CB
Vrijwaren routine. 'Regular' or via Handelsvrijwaren. With automatic control on RDW company stock.
Tasks per car
Insight which actions are open, with every car.
Automatic VIES control
European VAT numbers of your relations automatically checked. And the evidence stored with the car data.
Rest-BPM 'live'
Always up-to-date rest BPM for every car
Export partners
Start your export process via links with the systems of export partners.
TASKS & AUTOMATIONS
Your digital process under control. More grip. Less work. Also for the work that you outsource to Suppliers.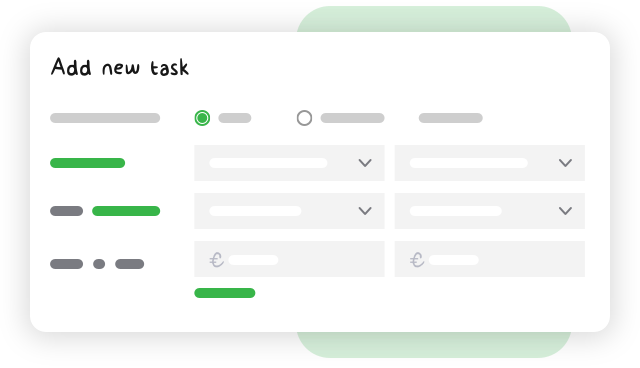 Tasks – this is how you do it
Teamwork via Tasks: You can delegate everything that needs to be done to your cars via Tasks. This way you have control and insight.
You indicate what needs to be done, what the deadline is and what the costs are. You can also add files to the Task, for example a photo that clearly indicates what you mean.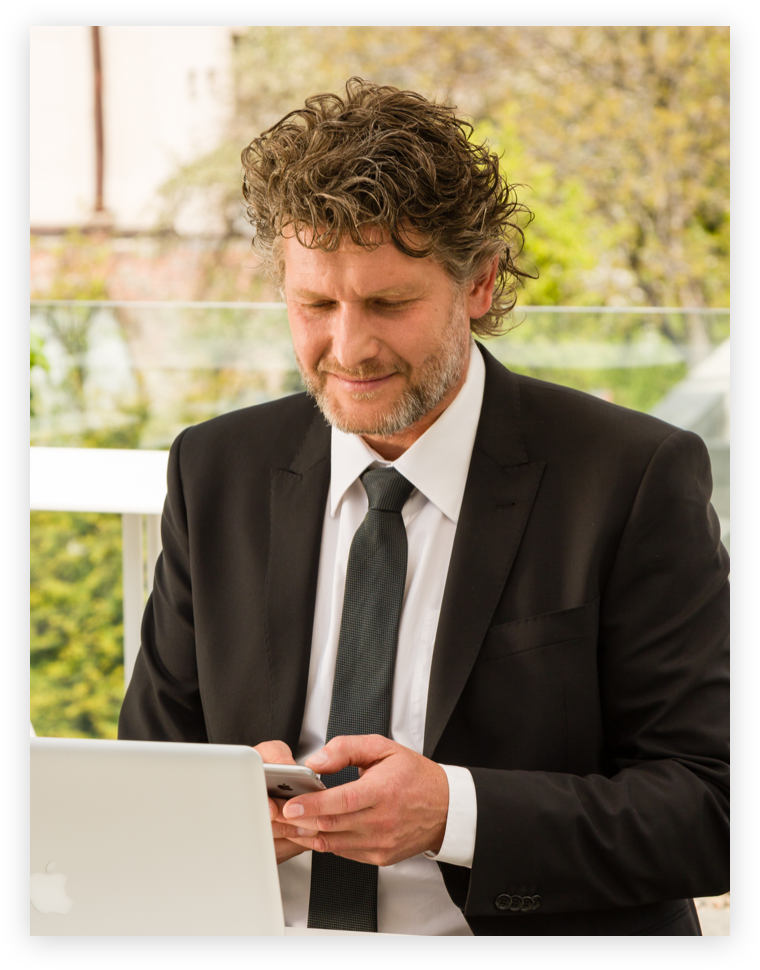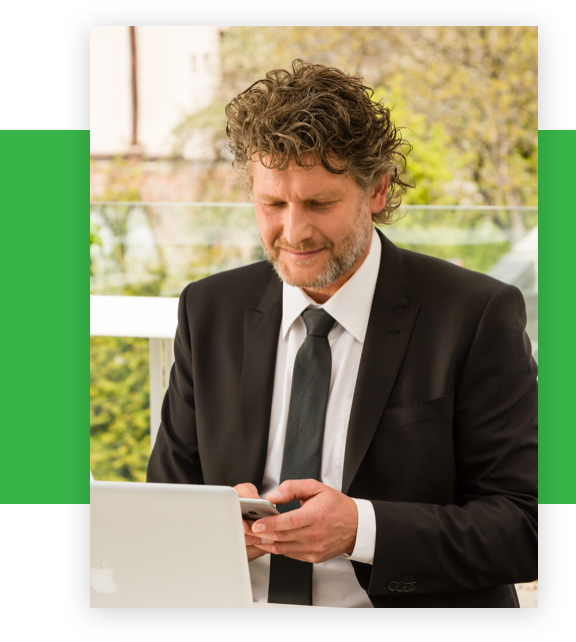 Use it in the way your business needs it
Tasks are not only for internal use with your direct colleagues, but you can also give them to suppliers . With all the time savings that this brings, of course.
For example, we have already made connections with some carriers so that transport orders are automatically processed.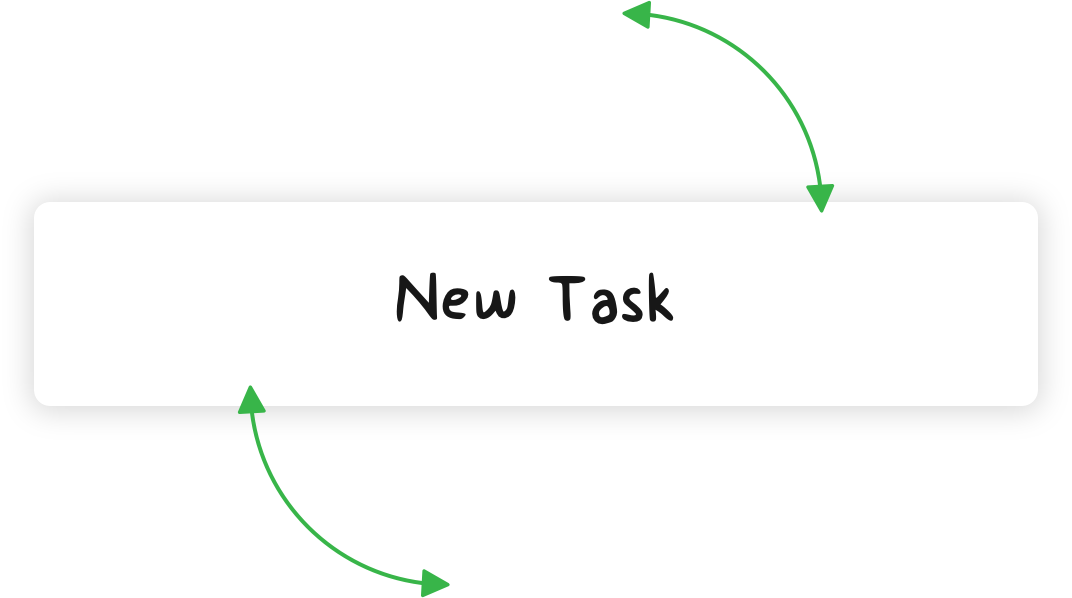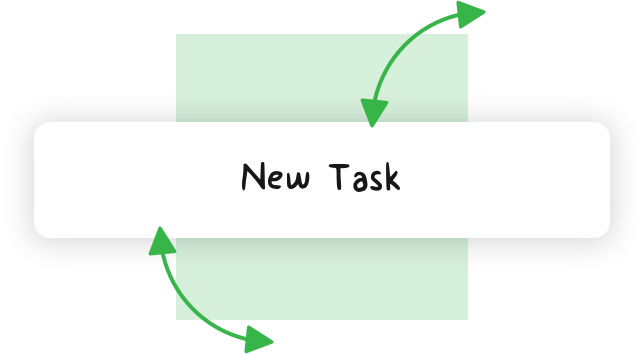 Tasks …. automatically! Automations
One of the biggest, perhaps the greatest, innovation we have made for you: Automations. With Automations you can automate Tasks yourself! Save as much work as you want. And avoid as many mistakes as you want.
You can set up a whole series of rules (conditions) that trigger Automations. They enable you to automatically assign Tasks to individuals or departments. As soon as the conditions "match", the Task is automatically triggered.
You can also link subsequent actions to this, so that you have a minimum of manual work. And maximum grip on your processes.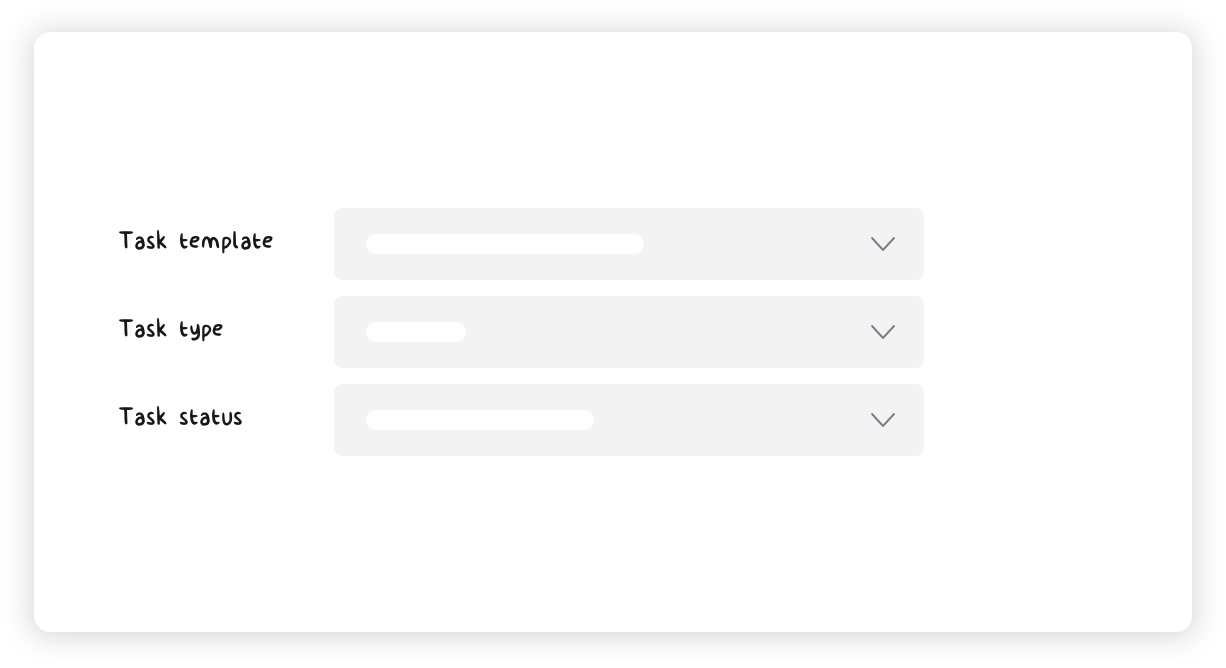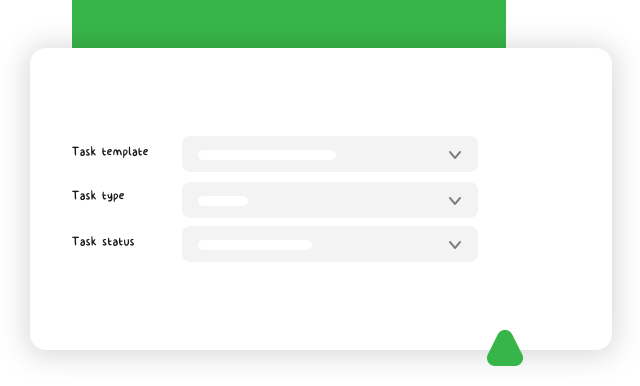 Task template
Don't feel like typing in the same Task every time? That's good because we have Task Templates for that.
Create a Task Template so your organization can choose it if they want to create a Task. Everything is already completed and saves effort and time.
Goes for all repetitive activities in your company!
REPORTS
Reporting with an integrated approach.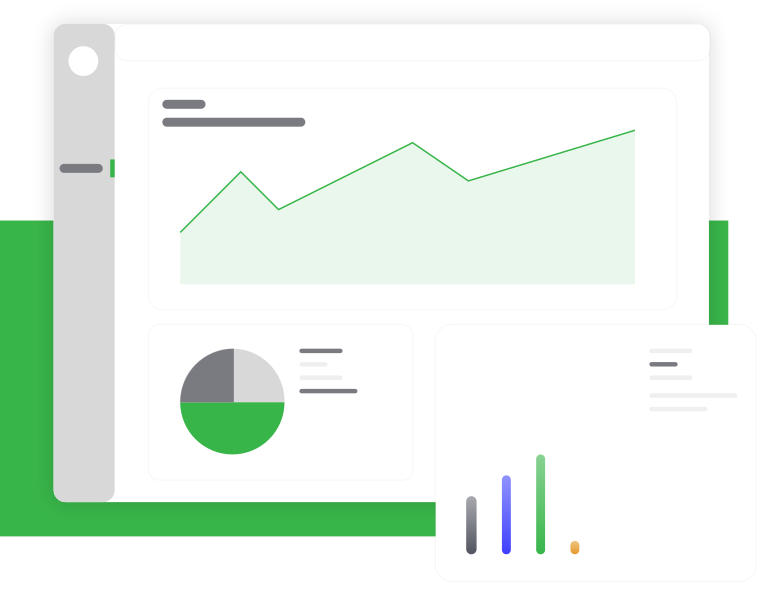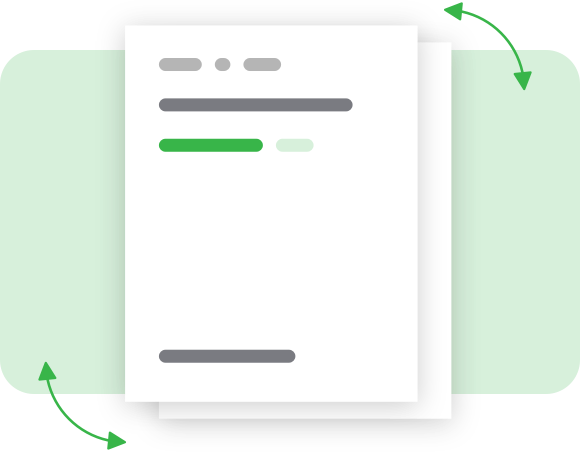 BI Dashboards
We can link to the databases for your company so that you can report optimally.
Report via a BI tool of your choice. Would you prefer to have us create a personalized Power BI dashboard? No problem, of course.
Autofactor INSPECTIONS
Professional Inspection Reports. Transparency. Available in multiple languages.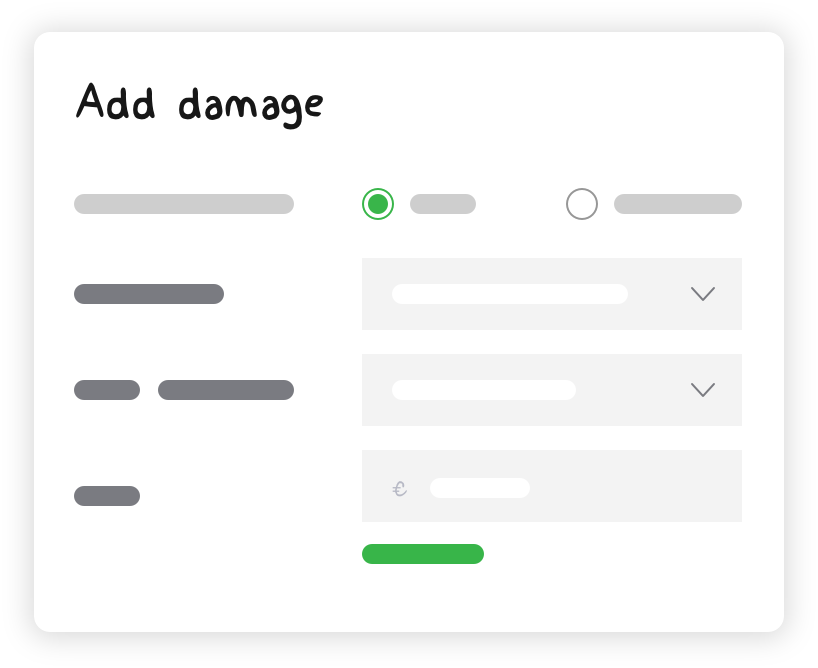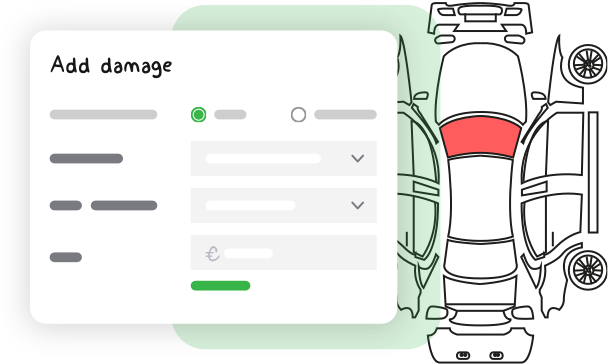 End of discussion.
We are not in favor of theory only, which is why we created every Inspection routine together with practitioners. After this these have been used tens of thousands of times by those practitioners, and fine-tuned even more. Using this experience you create professional Inspection Reports that provide a detailed description of the exact condition of the car.
This prevents discussions. And doing business remotely becomes a lot easier. Even if you sell internationally because our Inspection Reports you can make available in multiple languages ​​!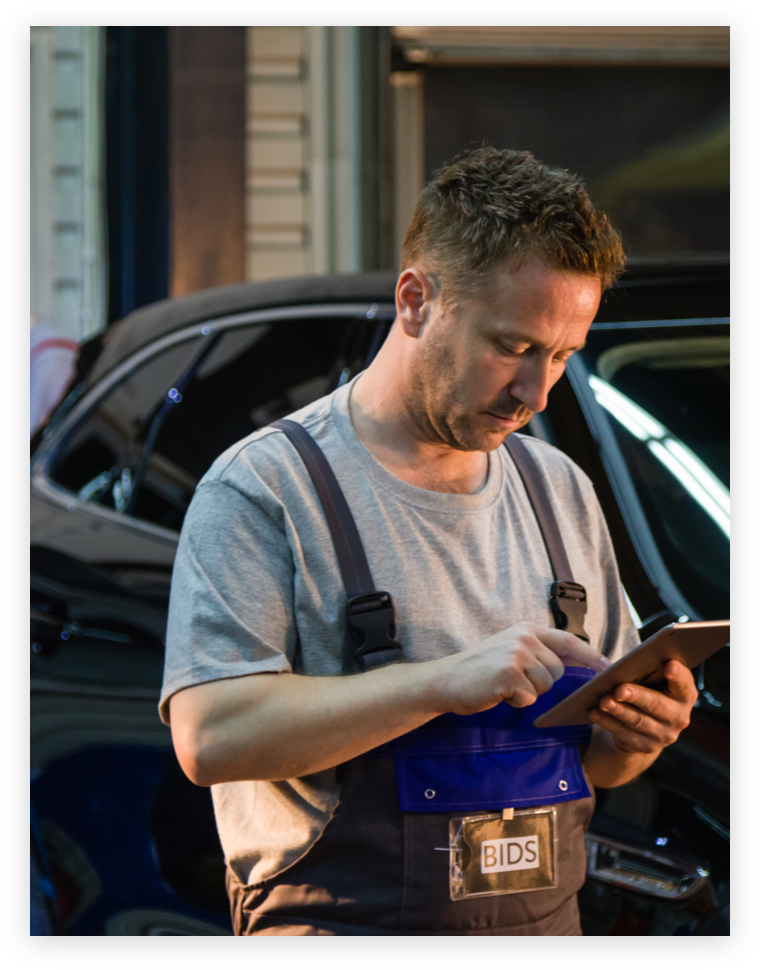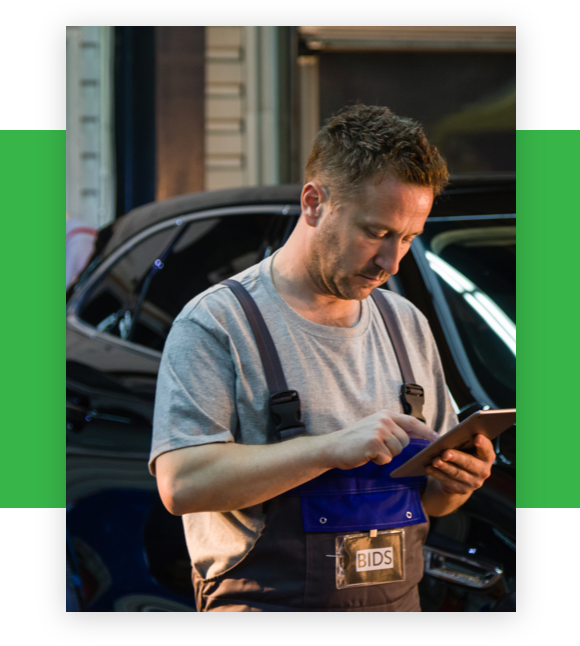 Online, of course
You can make the inspection reports available online so that you can share them with your customers and suppliers. Or you can keep them for internal use only.
You can also place the link with the advertisements on your own website to optimally inform your customers.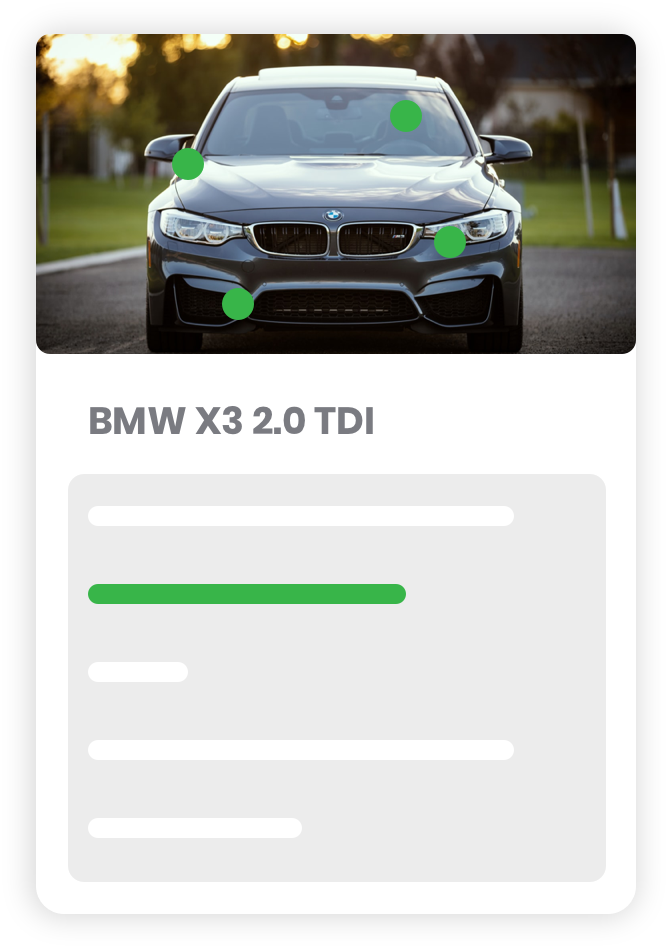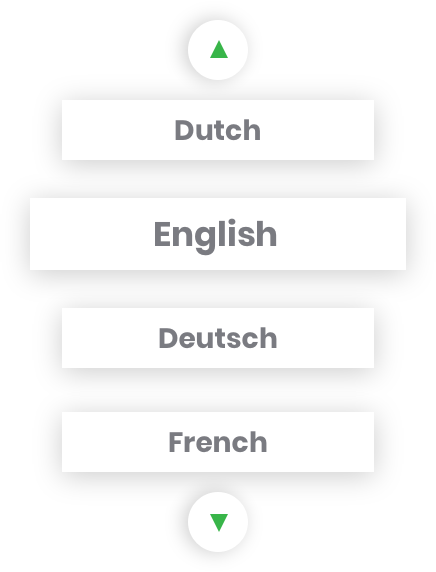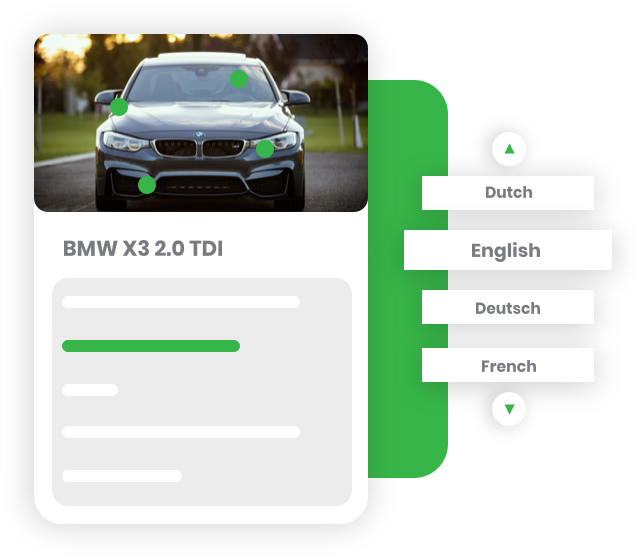 Versions – unlimited
When you create an Inspection Report you can choose to compare with a previous report. Because your process does not stand still. The differences are automatically displayed.
You can make as many as you want; each report is saved as a separate version . This way you keep all information from the Inspection process from start to finish.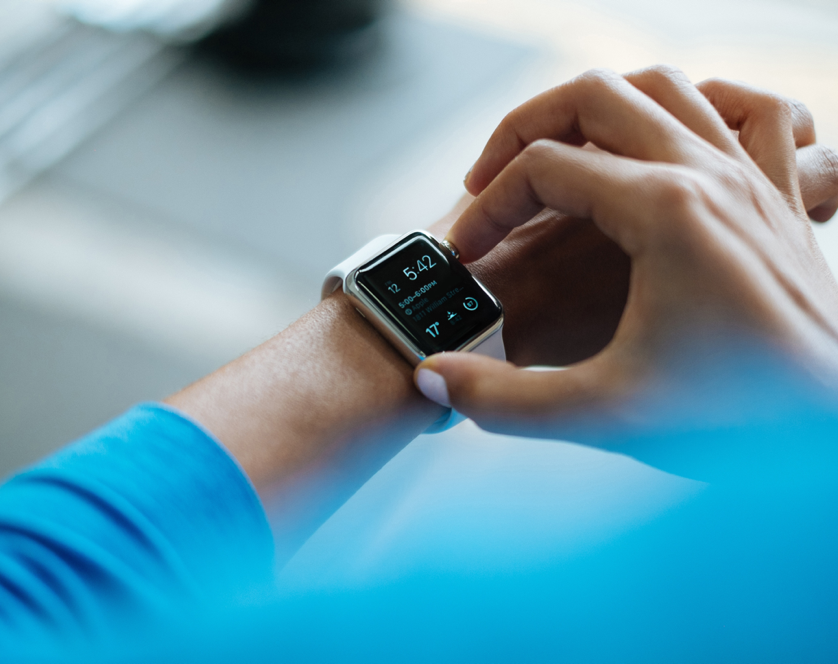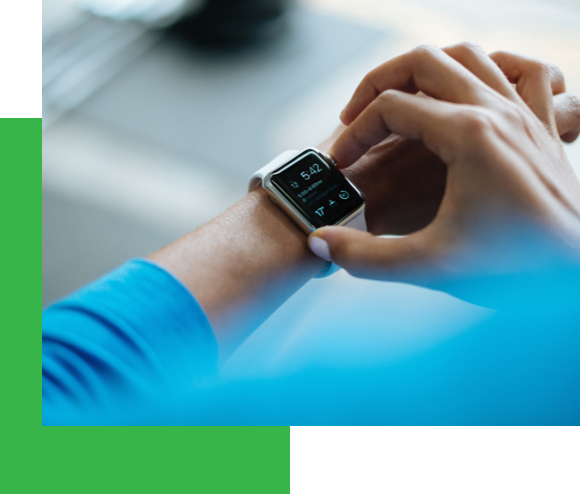 No time to lose!
All data that is known can be loaded directly. Your inspectors will then register the differences. And with that the items that need to be examined more closely.
Input from daily practice has ensured that you work optimally. This not only applies to the relevant items, but also, for example, the order in which work is done.
CONNECT
Your company connected. With as many partners as you want.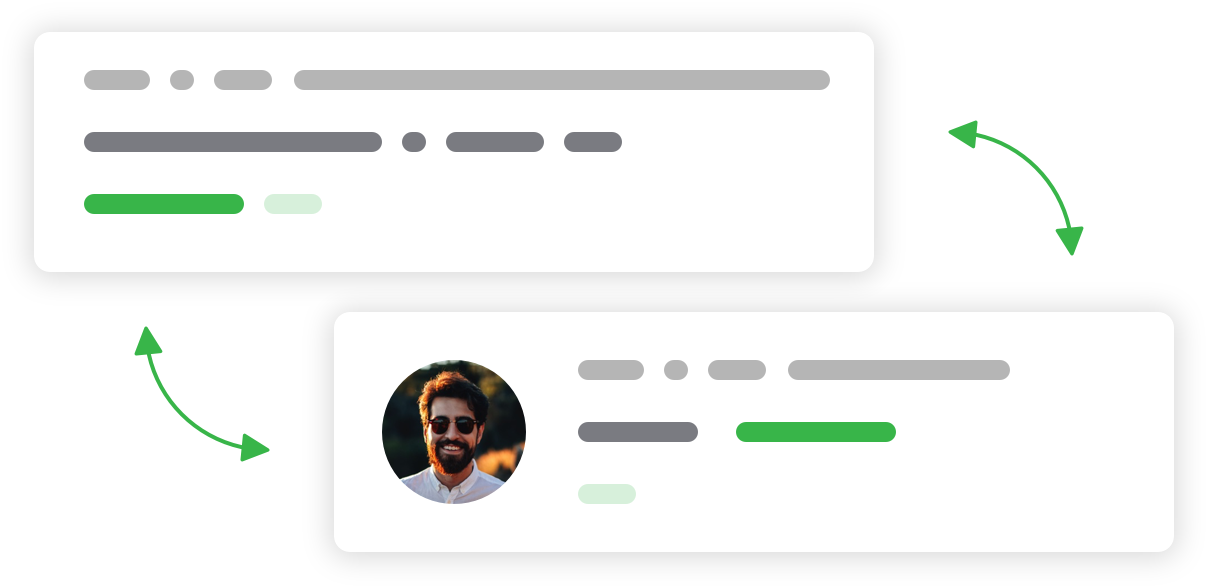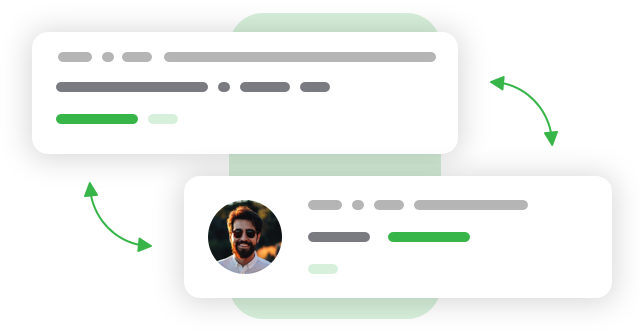 Connect everything
You have your software setup, which is most likely different from your suppliers' software.
We connect and ensure data is exchanged the way you want.


Notifications
'Ring my bell'
If your partners have a malfunction in their systems, temporarily no data can be forwarded to your software.
We will establish the notifications for this together so that your organization is fully prepared and will not be faced with surprises.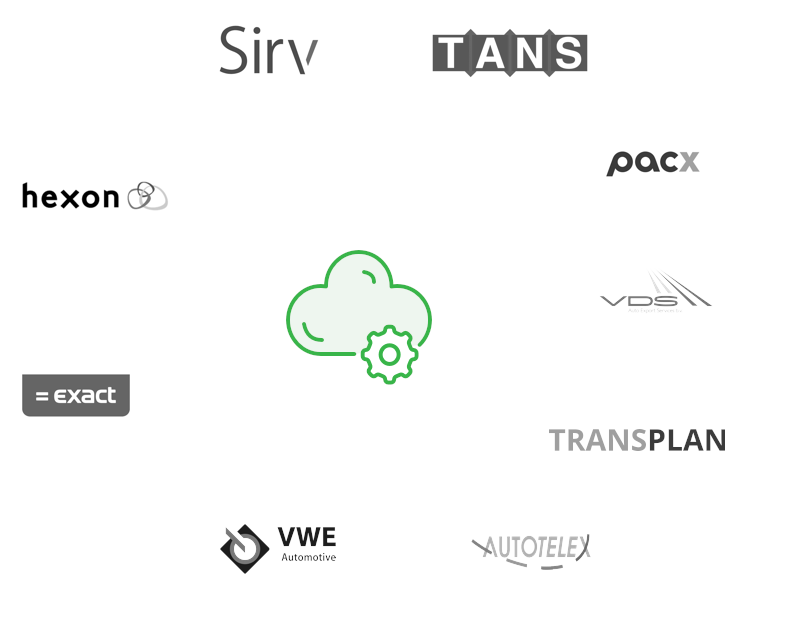 Existing CONNECT-ions
We have experience with linking with: Exact Online, AccountView, PhotoMotion, SIRV, Hexon, VWE, Autotelex, TANS, PACX and VDS. And there will be more: we are currently realizing various extra connections.
Do you want to develop additional links for your company? A piece of cake for our experienced development team.