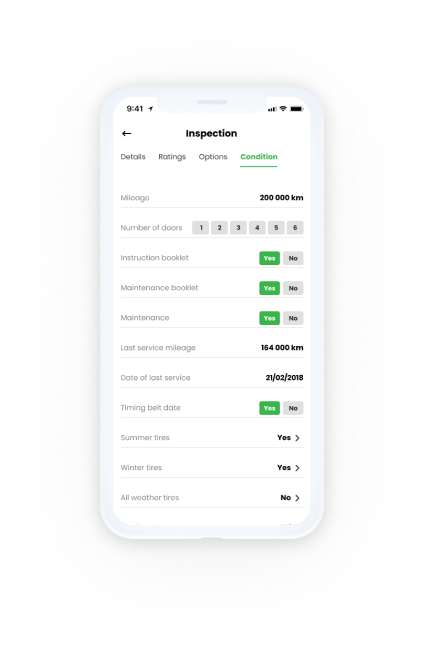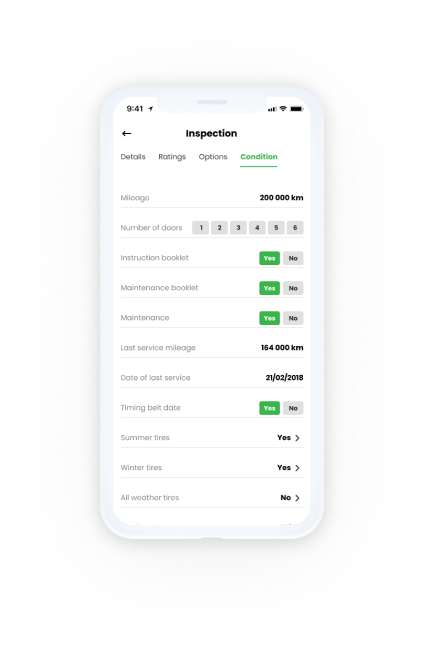 More Grip. Less work.
When you trade in a car, you want to do it professionally. For yourself and for your customer. And achieve the maximum value for both of you.
Customers
For car companies that want to see Trade-in arranged as professionally as possible.
Profiling your Bidders
Hogere biedingen op uw Inruilauto's
Professional recording of data
Maximum Insight.

Arrange how quickly you want to receive the bid

Automatically invite the right bidders (profiling)

Management information to further professionalize your Trade-in process

More efficient trade-in process within your company

Improve insights at all levels

Ready for further growth
Challenges
Transparency
The transparency of the trade-in process was not always clear, both internally and towards the potential buyer. There was a great need for more transparency in order to achieve higher bids and more conversion.
Challenge done
Motivated Bidders
Bieders gaan uiteraard ook bewust met hun tijdsbesteding om. Er was daarom behoefte aan 'profiling'. Het profiel van de auto wordt automatisch bepaald en het biedingsverzoek alleen gestuurd aan partijen met een dergelijk profiel. Ook wanneer die partij interne bieders betreft, uiteraard. Gemotiveerde bieders = hogere biedingen.
Challenge done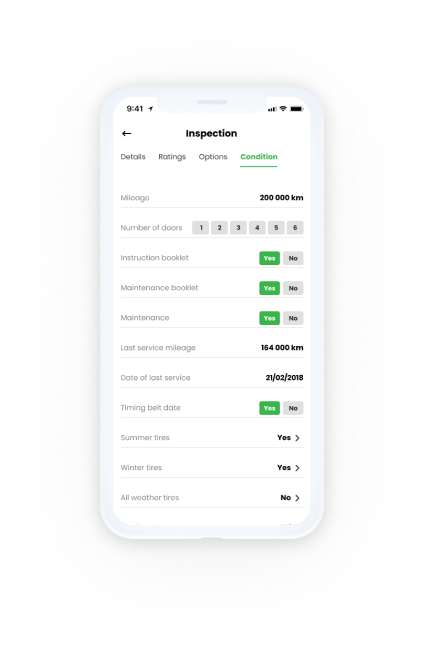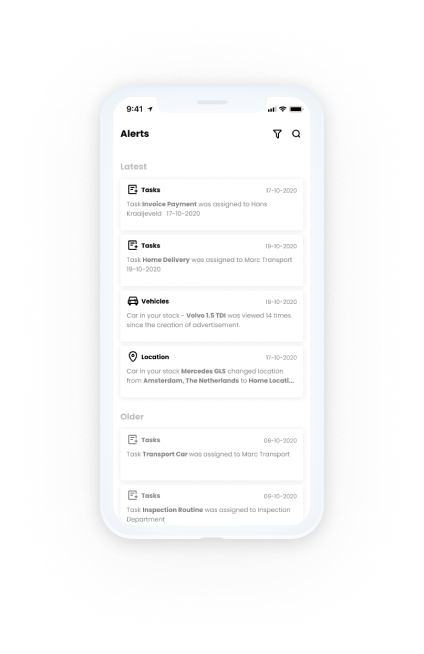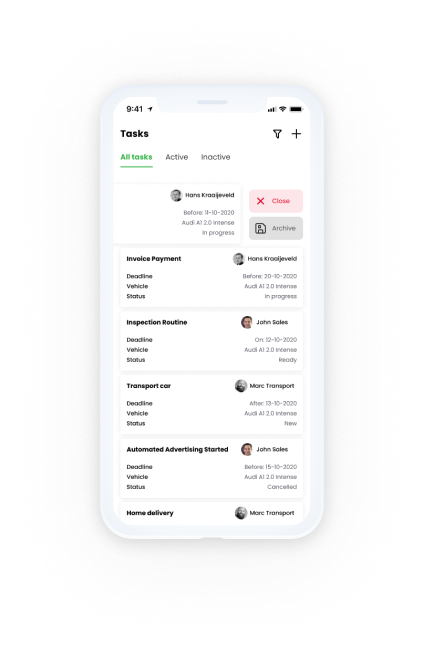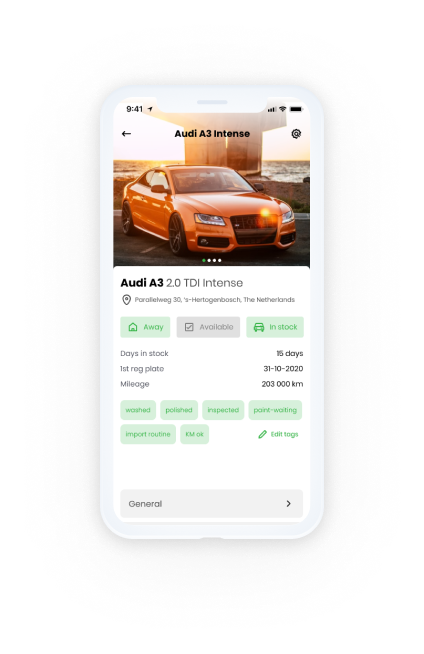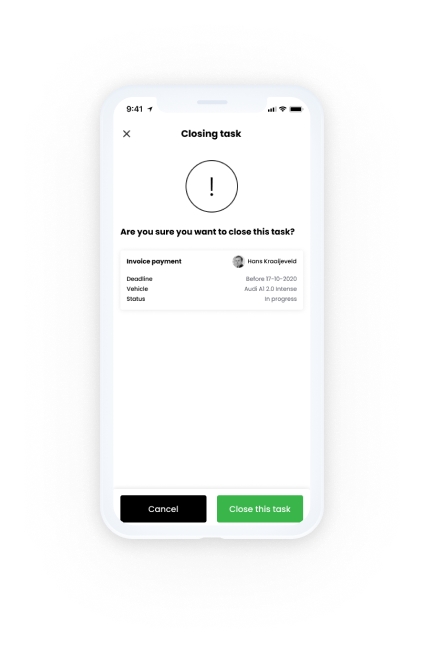 Solution
How we handled problems and challenges.
The profile of the car is determined automatically
The car will be forwarded selectively on the basis of your criteria and the profile of your Bidders.
All bids are stored centrally in one system.
Promise or reject the bid via the platform.
Afwikkeling van transacties ook via het platform.
BI Dashboard
You can fully monitor your Trade-in/Valuation process via BI Dashboards.